I have recently become familiar with a line of 100% organic cotton yarn by a company called Galler Yarns – Inca Eco. I cannot get enough of this yarn, I love it. The feel of it is so soft and I love that it is 100% cotton too, which means many people who do not like, or cannot wear wool (like my good friend over at This is Sesame) could wear it and get the feel and look of wool without the super warmth or allergy risk.
While traveling in NY over the 4th of July holiday I picked up a few skeins of it and wanted to find some patterns that would make the yarn resemble a wool look but not be too bulky.
So far I have found a hat pattern and a chunky cowl pattern that I have used and really like with this yarn.
First up, the hat! I found this pattern awhile ago and had it faved on Ravelry so I thought I would give it a try with a few modification which I will describe below.
Pattern Inspiration: Women's Peaked Cap by Paton's Yarnspirations
Hook: 5.5 I
Yarn: 1.25 skeins of Galler Yarns – Inca Eco yarn, photo below shows Aqua, Wine & Denim
While I really like the brim from this pattern, I wanted to keep things simple for the hats I wanted to make with this yarn.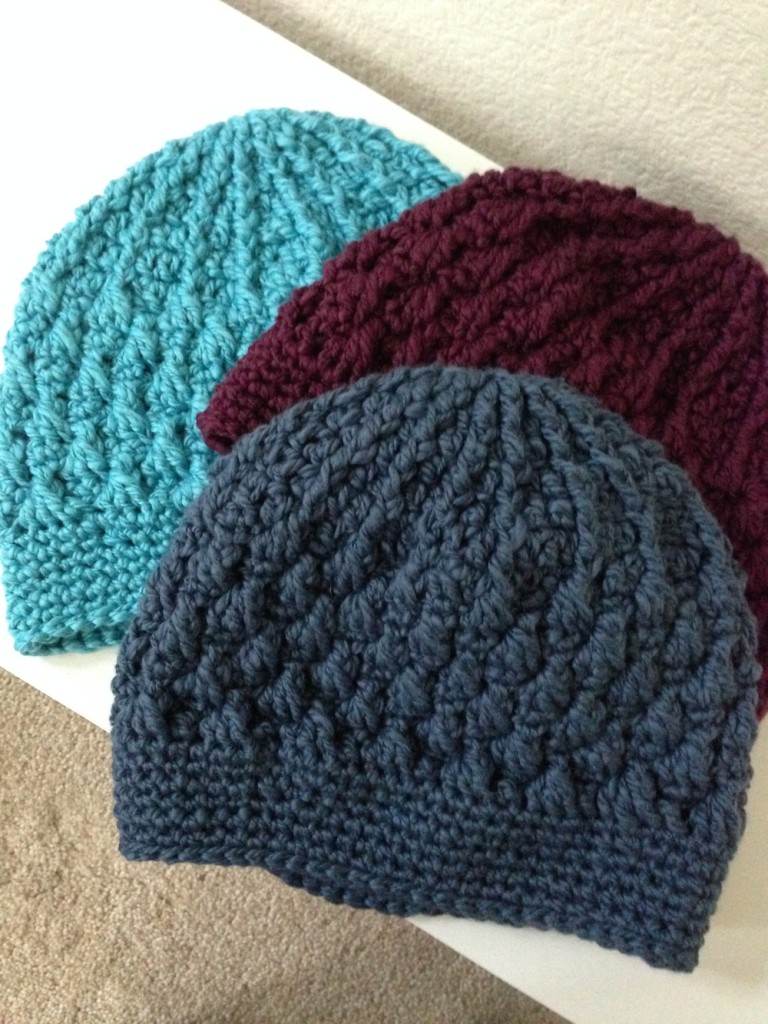 I followed the pattern as described until the brim section. Instead of the pattern, I simply did 6 rows of SC around and then a row of slip stitches in the 6th row to give the edge a little bit of a finished look.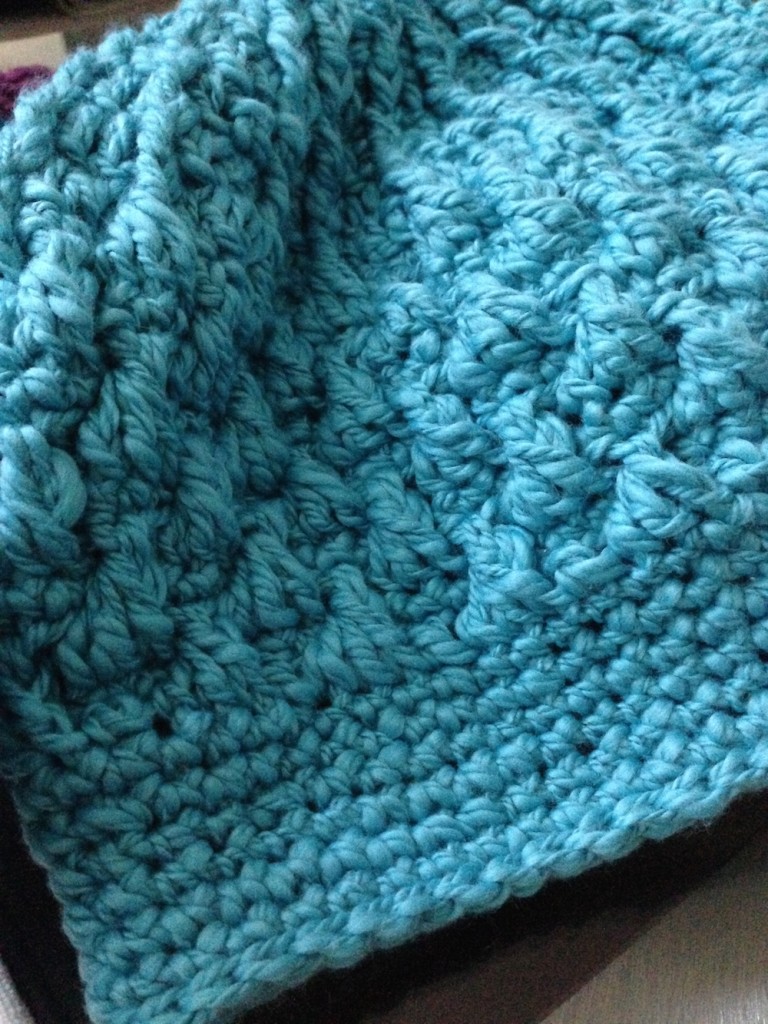 Loving the results! They are super soft and floppy, but keep a great shape when worn. Want to see more? I have a few up in my shop right now so check them out! Planning on finding some more colors soon for sure so keep checking my shop for more colors choices!
Onto the chunky cowl!
Pattern Inspiration: Chunky Cowl by One Dog Woof
Hook: N & P
Yarn: Approx 1 skein total of Galler Yarns – Inca Eco – 2 strands of different colors together
I used the pattern more as a visual guide than exactly as noted in the blog post. I used 2 strands of yarn to make it more chunky since this yarn is not bulky, and started with a P hook for the first 2 rows, then went with an N hook. Because I was using what I had left of the skeins from making the hats, the 2 that I have made both turned out a little different in size and shape. Check out my results below!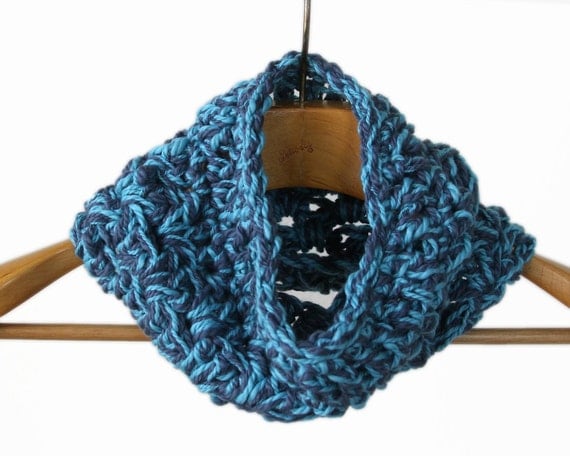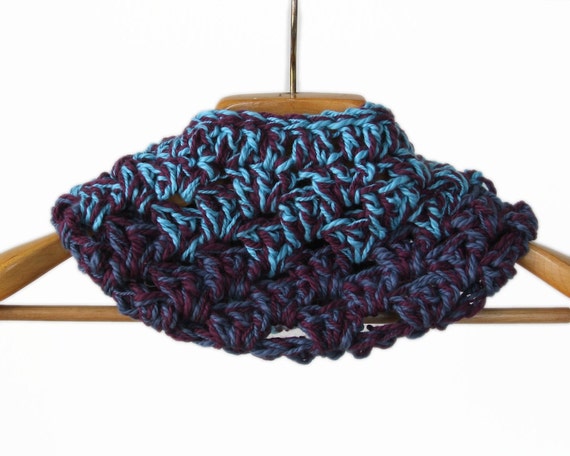 Admittedly I originally wanted the 2nd one to be just the Wine and Denim, but I ran out of Denim half way through so I used the rest of the Aqua I had. The cool thing about it is that this one can be worn with either side up so almost like a reversible! Funny how things turn out I guess.
I love how these turned out, I purposely kept the gauge large so it is very chunky, but not dense or heavy feeling. These 2 are up in the shop and more to come for these as well.
So excited to find more of this yarn, hope you enjoy these items as much as I do!
Thanks for stopping by!