This past Friday I hosted the December SFEtsy Team Meet and Make at the San Jose Museum of Quilts and Textiles!
The craft design I chose was a little cone shaped Christmas Tree, check out the promo photo for my example below.
I got the initial idea because one thing I always enjoyed doing going up was decorating our Christmas tree at home with all of the ornaments we made as kids over the years. We always opted for the homemade ornaments over store bought ones, they always were more interesting and sentimental.
I drew up the shape, got some felt and cut out a bunch of shapes from a magazine while I was designing my prototype. After a few different attempts I was successful with the way it came together and wrote up instructions and the cutout shape I used.  (Links to files at the bottom so you can make your very own ornament!)
The museum gave me a budget to get supplies so I was able to get many colors of felt, holiday paper, threads and other decorations. Check out the supply table we had set up for everyone to use.
We had a great group of crafters show up and they made some amazingly creative trees, here is a gallery of trees that were all made at this event. I am so impressed with what they came up with and so proud they shared their Friday evening with me!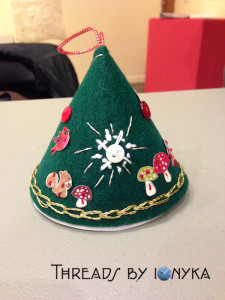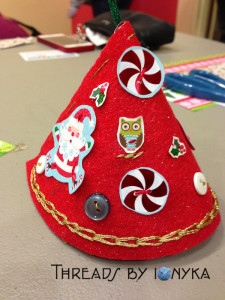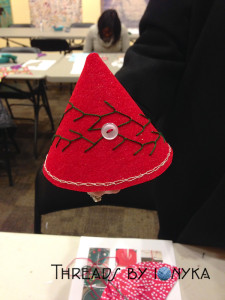 Thank you so much for those that came out, I had a great time seeing all the cute ornaments you made!
Want to get the instructions to make your own tree ornament? You can download the PDF's for yourself:
Written Instructions: Craftsbyionyka-HolidayTreeOrnament1
Tree Shape Cutout: Craftsbyionyka-HolidayTreeOrnament2
Thanks so much for stopping by!